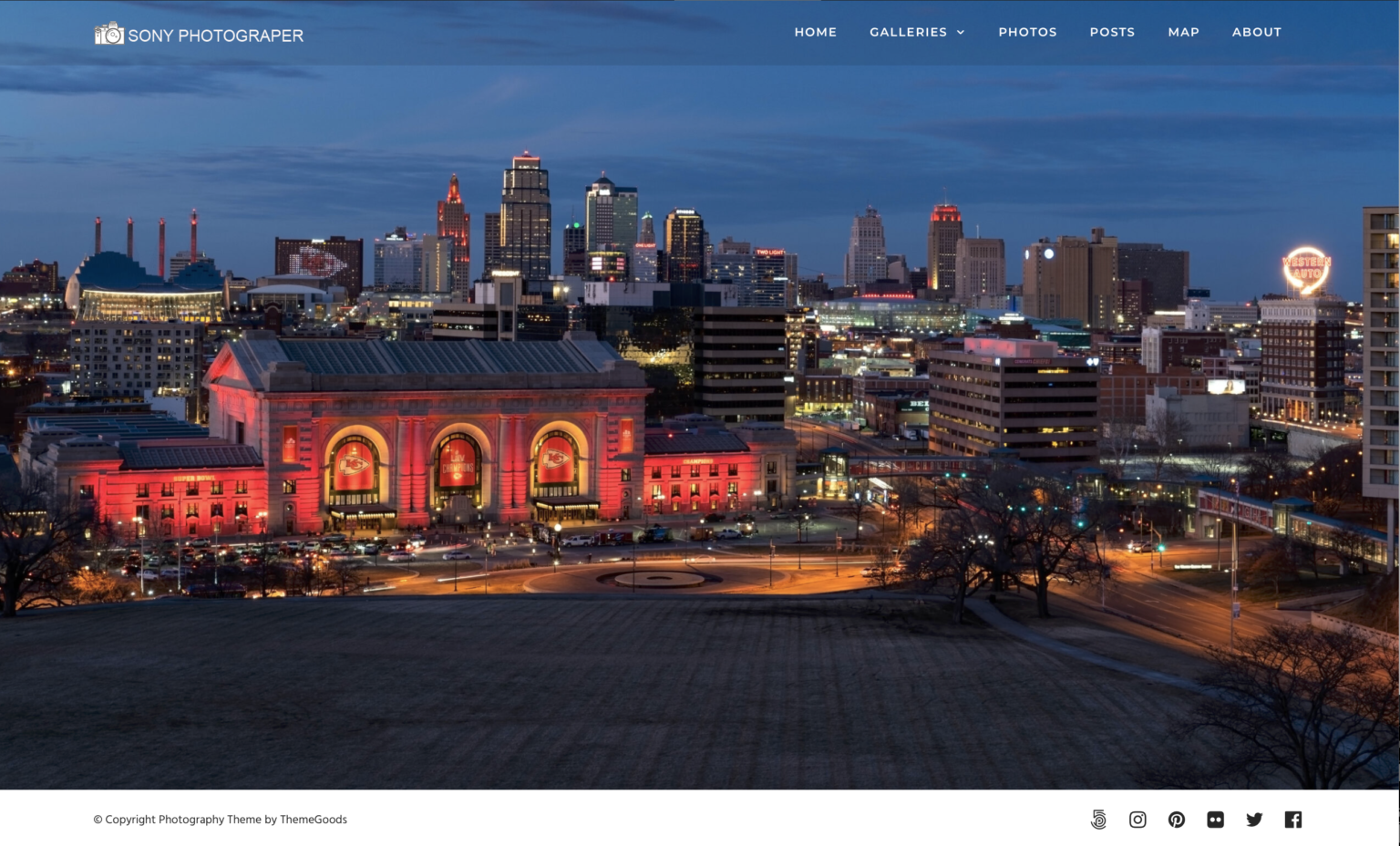 This site's aim is to showcase the efforts of an amateur photographer, who likes to use Sony camera gear. If you haven't used one of their cameras, you are missing out on some great products!
The site is organized for pictures, posts, maps, with an about, where you are at. Besides showcasing some of my better images on the home page, explorers of this site will find these menu options:
GALLERIES allow you to look only at my images, absence of details, except for the caption and EXIF information that I believe photographers want to know about.
PHOTOS allows you to explore the outcome of my photographic efforts and discover details on each image. While my primary photographic efforts center on landscape photography, I also pursue cityscape, nightscape, and travel photography.
POSTS covers topics on my planning, practices, procedures, equipment and applications used with my photographic endeavors.
MAP offers insights into locations travelled and tags showing where the photo was taken, along with a link to photo's page.

I am an amateur photographer, who uses Sony Alpha cameras. I started using a Sony A57 to match the same camera I bought my daughter. We were impressed by the electronic viewfinder, but what sold me was the ability to use Minolta A Mount lens.
When I started my photography adventure in the 1970s, my first camera was a Minolta SRT 101, which lead in a few years later to get the really cool Minolta XE-7. While it wasn't a Nikon or Cannon, I enjoyed the feel and liked the lenses at the time. Using the Minolta cameras helped to develop some photography skills and interest.
When my youngest daughter expressed interest in learning how to take pictures with a DSLR and we learned from a sales rep that the Sony could use Minolta lens, it seemed like a good fix. So I picked up a Sony A57 and quickly moved to a Sony A65 to get geotagging, then graduated to a Sony A77II. Along the way I started transitioning to a mirrorless camera for its lightness, because I like to hike to remote areas and weight matters. So you will notice some of my work is with a Sony A6300. Now I have moved up to using the incredible Sony A7RIII.
This may help to explain why I refer to myself as "A Sony Photographer". I enjoy their gear and hope others will try it out and like it as well. I am an amateur, whose pursuit is with the study of photography, so please feel free to help me get better with my hobby by following me on my social media sites.